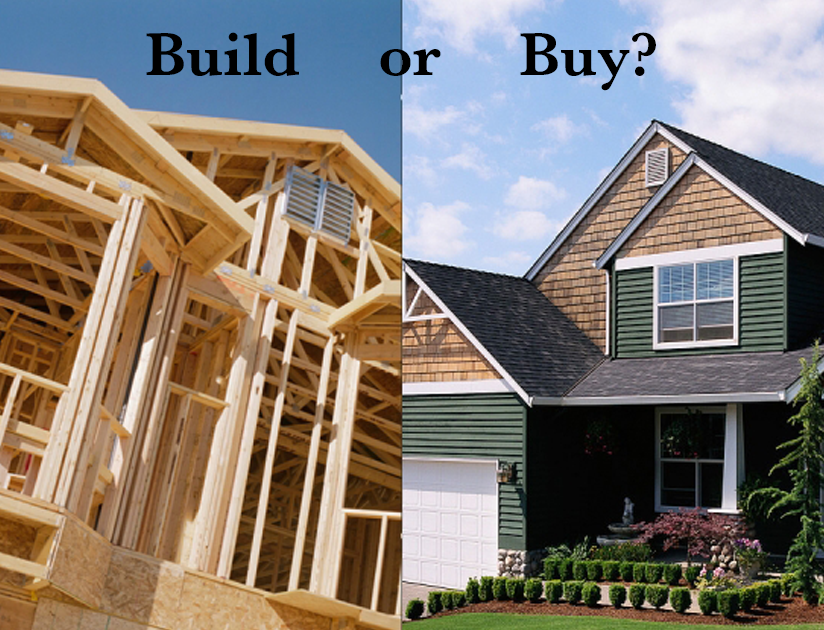 Are you considering buying a new home? Perhaps you've been looking and can't find the right fit, or it is in the wrong area. Have you given any thought to building your new home? New construction can be intimidating and you may be thinking of course I'd love to build a home to my specifications but it would cost more money. At face value yes, it may, but consider this; homes built today are, on average, about 1,000 square feet larger than homes built in the 1970s and earlier. When choosing new construction you can get more for your money in the long run.
For example the average median price of an existing home in Vermont is $158 per square foot. On the other hand, the average construction of a new 2,000 sq ft home in Vermont is $150 per square foot. That means you're getting more bang for your buck with a newly constructed home. In addition you can make it your own with finishes, layout etc.
Buying is not a bad choice either, you can make renovations and additions to make it your own while adding value at the same time. It really depends on your needs, and the property. If you want things done quickly and you like instant gratification then buying a home may be better for you than building one.  
Whether buying or building we can help you make the most of your investment. Call us today for a consultation.