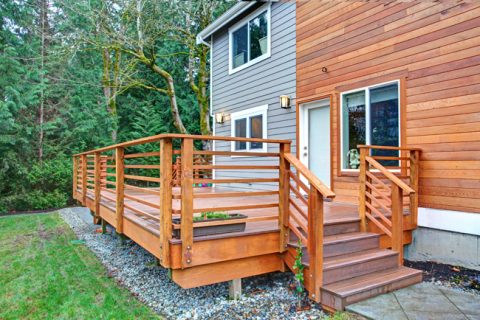 Research shows 77 percent of us spend most of our leisure time at home, often entertaining friends and family. Now that the warmer weather has finally arrived we are more inclined to dine alfresco utilizing our outside space.
One of the most used areas for Spring entertaining is often our decks and patios. Having a space that is relaxing and inviting is important for any homeowner. At Bontrager Custom Builders we understand that. We will work with you and your allotted space to create an outdoor area that is sure to bring you many hours of enjoyment, whether you just need to slip away for a quite place to unwind after a long day with a good book or you're having family and friends over to catch up for a BBQ.
Already have a great patio with a good layout but it's in need of a little TLC? Maybe there is some rotting boards, or a few have cracked and splintered from the sun. Perhaps your family has grown and additional safety features need to be improved to prevent little ones from getting hurt. Whatever your situation we have a solution.
Get in touch today and start enjoying your outdoor space tomorrow!